At UCSB TEP's information meetings, you will learn about what makes the UCSB credential program with the Master's Degree in Education (M.Ed.) unique, the structure of our program, what your year with us might look like, and how to apply.
Meeting Timeline
30 minutes - Program overview
15 minutes - Questions and break
30 minutes - application process
Please feel free to come to all or part of the information meeting.
Upcoming Dates
Virtual Information Meetings
Thursday, November 16, 2023, 12:00 pm - 1:30 pm
Zoom, register here
Tuesday, December 12, 2023, 11:30 am - 1:00 pm
Zoom, register here
In-Person Information Meetings
Wednesday, November 29, 2023, 3:00 pm - 4:30 pm
ED 1213, register here
Virtual Application Workshop
Thursday, January 4, 2024, 4:00 pm - 5:00 pm
Zoom, register here

We recommend applicants interested in applying to the program attend an information meeting as soon as possible as there are many university, program, and state requirements to be aware of for admission. If you have any questions, please contact the TEP Office: 805-893-2084, tepapp@education.ucsb.edu. Our PowerPoint and a recording of the program overview section of our info meeting are also available for your reference.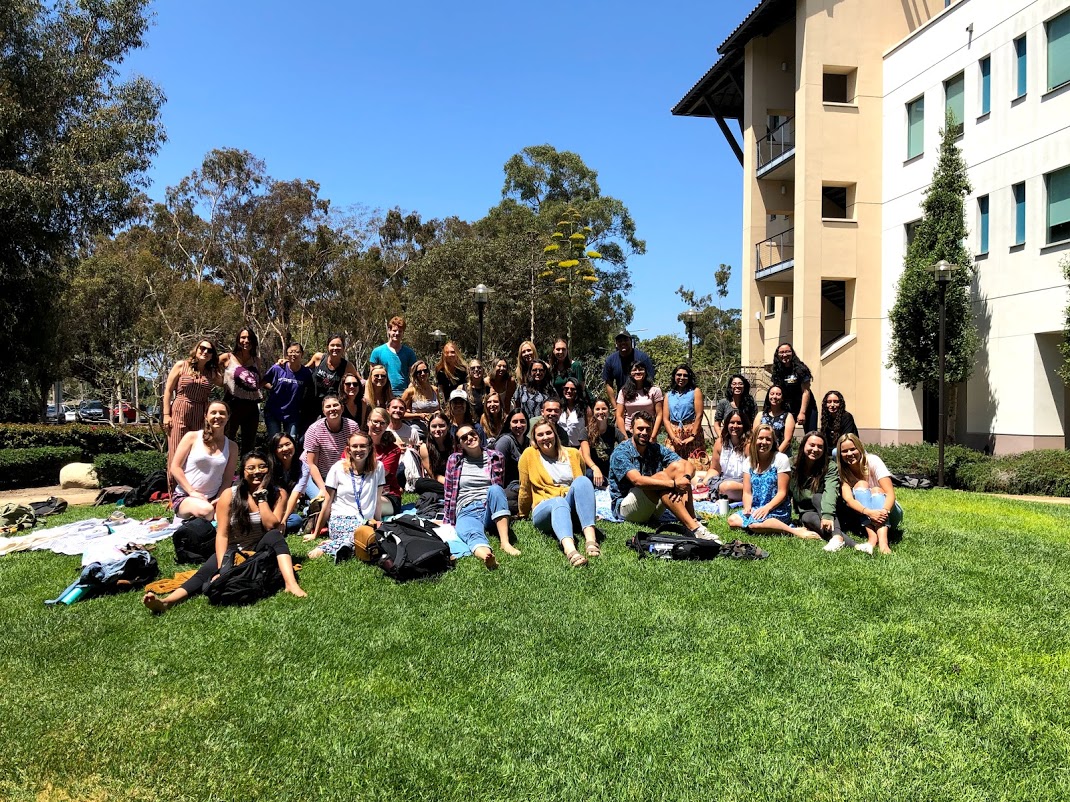 Join the UCSB TEP Community
TEP's 2019-20 cohort enjoying a lunch break during summer classes.