Our program combined with your curiosity, passion, and critical reflection about people and learning will help you grow into a teacher leader who strives to improve the educational system. We hope you will apply to the UCSB Teacher Education Program if you...
Are enthusiastic about educating, are curious about people and learning, and are passionate about serving our young populations.
Collaborate to gain new perspectives and better results.
Understand that knowledge comes in many forms and lives in diverse communities.
Expect excellence from all students and support them in achieving it.
Reflect critically on your experiences and are willing to challenge personal assumptions.
Believe public education has the power to shape the future.
Want to enact change by becoming a teacher leader.
WHERE YOU WILL PLANT THE SEED
At UC Santa Barbara's Teacher Education Program, we believe that education is an art form where everything is intertwined. We purposefully integrate university theory with K-12 fieldwork to solidify what you learn on paper in classroom practice. At UCSB, you will develop your own, unique pedagogical style of teaching as you help students to become great by working alongside effective teacher educators who encourage your success.
WHERE YOUR ROOTS WILL STRENGTHEN
We are a relationship-centric community of learners who work together to meet the diverse needs of our young population. Our faculty collaborates across all aspects of teacher preparation, providing you with a holistic and interdisciplinary learning experience. The individualized attention you will receive from being part of a close cohort allows you to be seen, known, and supported throughout the process of becoming a teacher leader.
WHERE YOUR WORLD PERSPECTIVE WILL EXPAND
Santa Barbara is home to families with a wide array of linguistic, cultural, educational, and socio-economic backgrounds. This exposure to a range of student worlds will teach you to be both adaptable and attentive to the interwoven stories each student contributes to the classroom.
Attend an Information Meeting
At UCSB TEP's Information Meetings, you will learn about the what makes our program unique, the structure of our program, what your year with us might look like, and how to apply.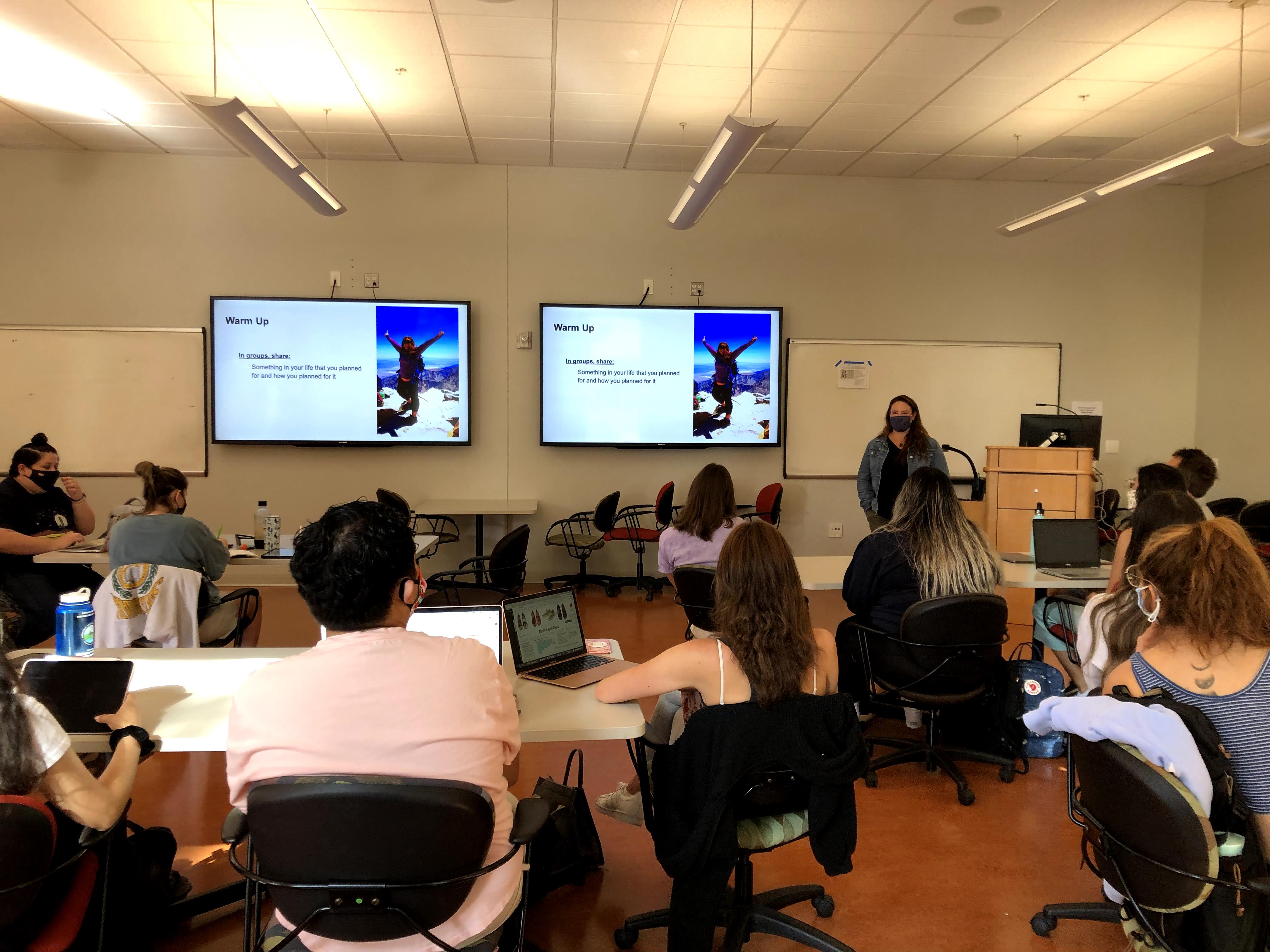 Keep in Touch
Subscribe to our mailing list