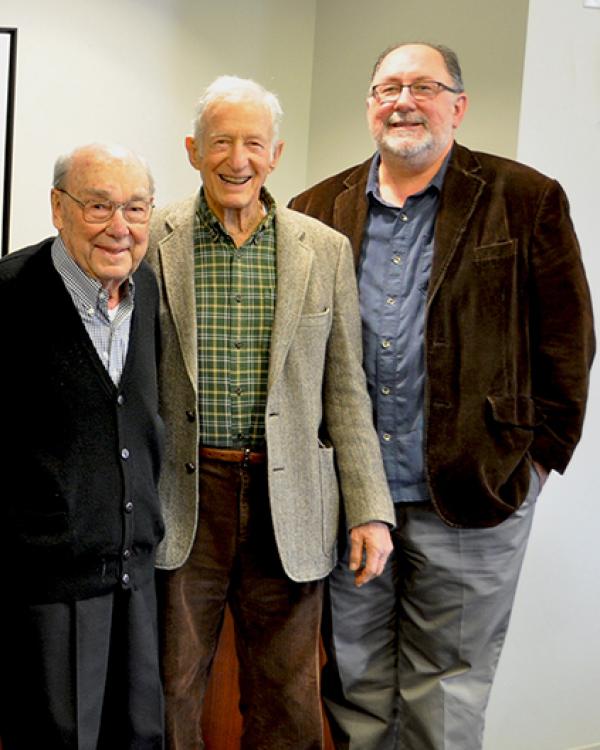 UC Santa Barbara's Gevirtz School laments the passing of Norman Boyan, Dean of the School from 1969-1980. Dr. Boyan passed on December 2, 2020 at the age of 98, only 12 days after his wife of 77 years Priscilla passed. Boyan was a professor in UCSB's Department of Education from 1969 until 1990, when he retired and became an emeritus professor. As its second dean, Boyan was a crucial force in changing the trajectory of UCSB's Graduate School of Education from teacher education to educational research.
Boyan spent 44 years in education, from 1946 to his retirement in 1990, including positions as research assistant, high school instructor, Assistant Principal at Mineola High School and Principal of the Wheatley School (both on Long Island, NY), Director of Student Teaching and Internship at the University of Wisconsin-Madison, and Associate Professor at Stanford University. From 1967-1969 he worked in the-then U.S. Office of Education as Director of Educational Laboratories in President Lyndon Johnson's administration.
He was very involved in educational literature, serving as contributor to and editor of many publications, including the first Handbook of Research on Educational Administration, published in 1988. His professional activities included several stints as visiting professor or visiting scholar at schools around the US and around the world, and consultant and accreditation services to a large number of school districts, colleges and universities. In 1998 the University Council for Educational Administration (UCEA) presented him with the Roald F. Campbell Lifetime Achievement Award. Boyan was recognized for his "extraordinary commitment, excellence, leadership, productivity, generosity, and service" in the field of educational administration.
He earned his BA from Bates College, and an MA in History in 1947 and an Ed.D. in Educational Administration in 1951 from Harvard University.
A memorial service will be held at a later date.