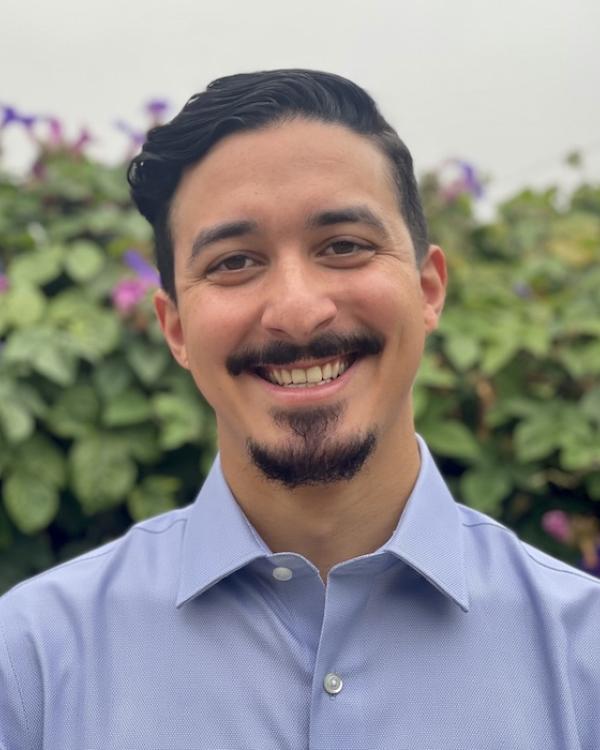 J.C. Gonzalez from UC Santa Barbara's Department of Counseling, Clinical, and School Psychology has been accepted into the inaugural year of the Enhancing Diversity in Alcohol Research (EDAR) training program coordinated by the Medical University of South Carolina.
EDAR is a two-year virtual training program that will engage underrepresented (per NIHNOT-OD-20-031) psychology trainees in alcohol research during the transition through internship application and postdoctoral fellowship by:
Providing enhanced access to alcohol research
Offering structured didactic training and mentorship to:

Develop written application materials and interview skills
Enhance professional development and scholarly productivity
Provide networking opportunities
Develop trainees' mentoring skills to establish them as near-peer mentors

Providing financial support to trainees
Offering all training activities remotely.
J.C. Gonzalez is a fifth-year doctoral candidate with an emphasis in Clinical Psychology under the supervision of Dr. Miya Barnett. He received his Bachelor of Science degree in Psychology with a minor in Sociology from the University of Connecticut. After graduating with his B.S., J.C. was a project coordinator for the 4KEEPS Study at UCLA, an NIMH-funded project investigating evidence-based practice sustainment within the community mental health system of Los Angeles County. His research utilizes implementation science and partnerships with lay health worker communities to address disparities in access to effective mental health services for children and families. He is also interested in increasing father engagement in children's mental health services to benefit child and family outcomes. His clinical experiences include PCIT, community mental health, and inpatient severe mental illness. He is currently applying to clinical internship sites that would expand his training in interdisciplinary, academic medicine.